DIARY DATES & VENUES - Full Listing for Bristol and Exeter 
Each Event
Seminars/business workshops before THE networking lunch - Coffee and networking from 10am and seminar starts at 10.30am (optional,always rewarding, included in the price and a great networking opportunity!)
Informal networking with drinks from 11.45am - watch it here!
Sit down for 2 course, served and structured networking lunch, every table is hosted, with drinks and coffee, from 12.30pm
Lunch speaker
Event finishes at 2pm
Cost of Events
Covering seminar, coffee, 2 course lunch with drinks (wine available) and coffee, numerous senior decision makers, event programme with delegate list and post event follow up details. 2015 Members £30 inc VAT - Visitors £36 inc VAT
Be on the invitation list to ensure that you get your email invite on a regular basis
Visitors can come and experience 2 consecutive events with no obligation to join.
To attend future events membership is required.
From £250 + VAT/year (Bristol) and £345 + VAT (Exeter)
Membership can be paid monthly by Direct Debit using Gocardless.com
No joining Fee
For your invitation call 01981 540708 or Click Here or email
Diary of events below Click on the date to get more details
09 September 2015 - Sandy Park - Exeter
Seminar before THE networking lunch 
Building relationships with online video
Video has the power to quickly change the way people feel about a person or an organisation. The new internet enabled, social media fed generation embraces personal and passionate video content and mostly ignores the rest.
Alex Wren from Bitpod shares some of the opportunities (with video examples) for building and growing a positive relationship with the right audience. This seminar is ideal for both large and small organisations who are looking for fresh marketing ideas
Coffee and networking from 10am and seminar starts at 10.30am (optional,always rewarding, included in the price and a great networking opportunity!)
Being hosted by Bitpod
Bitpod are specialists in online video marketing, working with a wide variety of clients to produce the perfect video solution.
Together with extensive creative design, animation and camera expertise this means the company has the perfect mix of skills to produce the best possible digital marketing solutions.
Bitpod's expertise in marketing provides the insight to anticipate where the market is going and be ahead of the latest developments. Clients can trust that they will get excellent service and the highest quality end result.
A great example of the innovative approach can be seen in 'In a nutshell', a YouTube channel dedicated to sharing concise advice from business experts. Covering a wide range of topics 'In a nutshell' focuses on delivering easy to digest information using a simple but powerful video format.
Speaker: St Loye's Foundation
16 September 2015 - The Bristol Hotel, Bristol
Seminar before THE networking lunch 
Coffee and networking from 10am and seminar starts at 10.30am (optional,always rewarding, included in the price and a great networking opportunity!)
"Countdown to Launch".
"When introducing a new product or service to the market, potential traps are everywhere! This seminar will advise on how to ensure that your launch won't bring more trouble than reward, and we'll set out timelines for the process - what needs to be done and, crucially, when!
This informative presentation will take you through the Countdown to Launch, and beyond…"
Seminar being hosted by Page Hargrave
For many businesses, intellectual property protects more than just an idea or a concept – it protects genuine business assets that may be integral to the core services of the business and overall long-term viability.
Intellectual property can consist of many different areas, from logos and corporate identity through to products, services and processes that differentiate your business offering. It's when these ideas are used without permission that an organisation can suffer.
Almost all businesses have undoubtedly benefited from the Internet, where products, services and marketing communications can reach vast audiences at relatively low costs - but this has also increased the chances of IP theft.
Companies of all sizes are at risk of having their unique ideas, products or services infringed upon, even if they are on the other side of the world, making IP protection more important than ever.
Copyright, patents, designs and trade marks are all types of intellectual property protection.
Your intellectual property is either protected automatically from theft or copying, or you can register it to protect it.
By knowing your rights and having the right type of protection you can stop people stealing or copying:
the names of your products or brands
your inventions
the design or look of your products
things you write, make or produce
Page Hargrave is a specialist Intellectual Property practice with offices in Bristol and Welwyn Garden City. We are Chartered Patent Attorneys, Registered Trade Mark Attorneys and European Patent and Trade Mark Attorneys.
We act for a wide range of clients across the world, ranging from large, medium and small industrial companies, firms of patent attorneys and individuals. We are able to represent you directly in the UK and before the European Patent Office and European Community Trade Marks Office and can act internationally through our established relationships with intellectual property firms in other jurisdictions around the world.
On the patent side, we can handle work in all technical fields, and have experience not only in filing and prosecuting patent applications through to grant but also handling opposition work, in particular before the European Patent Office. We can advise you on the patentability of inventions and conduct searches and advise on any potential infringement risks. We prepare and file patent applications throughout the world and we deal with any objections raised by the various patent offices to secure you patent protection. We can also deal with issues arising following the grant of a patent, such as renewal and enforcement of the patent against other parties.
As regards trade marks, we can assist with the selection of appropriate trade marks, conduct searches and advise you on any potential infringement risks. We act before the UK Intellectual Property Office and the European Community Trade Marks Registry, and we have expertise not only in filing and prosecuting trade mark applications but also handling opposition matters. Once your trade mark is registered, we can maintain a watching service on trade marks and we can advise and assist on their enforcement. We have particular expertise in anti-counterfeiting matters and we have developed good relationships with Customs and Trading Standards.
Although we are not one of the largest firms in the UK, we pride ourselves that this enables us to provide a fast response to your needs, with a personal, friendly and flexible service. We are able to tailor our services to meet your needs and we would welcome the opportunity to meet with you to discuss how we could help to add value to your business.
Speaker: Inge Dowden Coaching
07 October 2015 - Exeter Golf and Country Club
Seminar before THE networking lunch 
Coffee and networking from 10am and seminar starts at 10.30am (optional,always rewarding, included in the price and a great networking opportunity!)
Julia Bramble - Bramblebuzz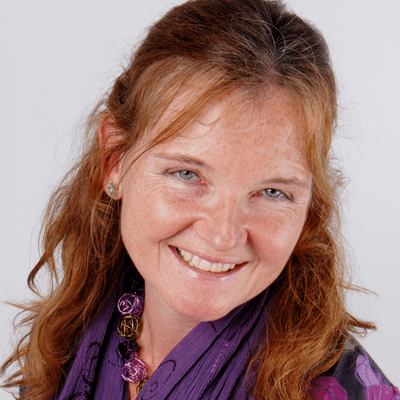 I am the small business social media expert, an award-winning specialist, helping business owners just like create buzz , leads and sales from using smart social media to add to and amplify your current marketing.
I work with smart businesses from start-ups to those with £15 million turnover, in both B2B and B2C environments – as I find that the variety helps to spark creative ideas which can be used to help many other clients in different ways. But be warned – you and I will only get along if you are smart, switched-on and ready to put in some thinking and some work to ensure you get the results your business deserves.
As a mum of 6, I'm intuitively using my natural marketing skills every day, persuading my children to act in such a way as to generally keep the peace! I'm a bit of an internet-loving geek too, loving the cutting-edge. I was delightedly sending emails ( and awaiting the replies!) back in 1987 using the fore-runner to today's providers – the university network. I've been running Facebook ads for 2 years now, unlike many of the 'experts' who have sprung up over night, but fail to understand the intricacies involved and the thinking required to get the most from them.
I've doubled my own business, been featured in the The Guardian, The Evening Standard, Digital Spy, Microsoft.com, been invited to speak at conferences and have landed very exciting opportunities all off the back of my own social media activity. (I've also met amazing people and made lasting friends!)
I'm a Business Growth Adviser for Nigel Botterill's Entrepreneurs' Circle (in fact I'm the only independent BGA he retained from a group of over 30!). This means that I spend time working at the coal face, immersed in helping ordinary businesses, just like yours, achieve extraordinary results. One of our members increased his profit by 40% on a matter of weeks, another regularly now hits her sales target for the month in a few days. So you could say I know a bit about what it takes to get and keep customers.
(I'm also Nigel's go-to expert when it comes to social media, providing him with strategic advice, training for his staff and having managed all his accounts for over a year ( and being 'very very good at it.')
Speaker: Mark Leveridge - Professional Strolling Magician
14 October 2015 - Old Down Manor , Bristol
"Where is the value you are adding to your business?"
Having started and run your own business, how can you walk away from it with a spring in your step, money in your pocket and a clear conscience?
Being hosted by David Doughty CDir FIoD FCIM
Chief Executive of Excellencia Limited
The Corporate Governance experts.
Speaker: Matt Richardson - Recognition Express
04 November 2015 - Exeter Racecourse and Conference Centre
Seminar before THE networking lunch 
Coffee and networking from 10am and seminar starts at 10.30am (optional,always rewarding, included in the price and a great networking opportunity!)
WESC Foundation
WESC Foundation is a charity based in Exeter dedicated to providing education and care for young people with little or no sight. It provides a stimulating and supportive environment for the 102 learners to thrive in.
We rely on the generosity of the public and companies (hopefully like you) to fundraise, volunteer and donate for us so we can ensure a bright future for the learners by providing much needed specialist equipment and fun activities for them to take part in.
Most of the learners have additional complex needs such as physical and learning disabilities, other sensory impairment and medical needs. The vital funds raised allow us to prepare the young people to access the curriculum and the world around them, giving them the opportunities they need to develop their invaluable independence, skills and confidence.see less

Website
http://www.wescfoundation.ac.uk
Speaker: Cobalt Communications– Humanisation of technology
11 November 2015 - Mercure Holland House Hotel & Spa
Being hosted by LP Wealth Management
Speaker: Peter Prater - Managing Director - QTAC Payroll Software & Outsourcing
09 December 2015 - Sandy Park - Exeter
Seminar before THE networking lunch 
Coffee and networking from 10am and seminar starts at 10.30am (optional,always rewarding, included in the price and a great networking opportunity!)
Seminar host WNW Digital
Subject tbc
At WNW Digital we combine the disciplines of Search Engine Optimisation, Social Media Marketing/ Management, Paid Search and Web Design and Development. Our services help businesses maintain a substantial online presence an element that is an essential to any business strategy.
We work with our clients to help them develop their business goals. Our friendly team will help you decide what online practices will help achieve online success. As Google Partners and specialists in Search Engine Optimisation, Social Media and paid search, we have a proven track record of maximising placement rankings to drive visitors to your website.
Whether you require Search Engine Optimisation, Social Media Marketing, Paid Search or Web Design, to find out more about our services please visit our website and view our extensive portfolio and contact us to arrange a free no obligation meeting today.see less
Website
www.wnwdigital.co.uk
Speaker: Supporting Exeter Business Network charities - auction over the last 2 years has raised over £2,700!
16 December 2015 - The Bristol Hotel, Bristol
Seminar slot available
Free to Business Network SW members
£500 + VAT for others - what you get is the room, coffee, a networking lunch and the opportunity to showcase your expertise, knowledge and give those attending something that will enhance their business.  You can invite others to see you in action - Business Network SW handles all bookings and payments (£36 inc VAT per person for seminar, coffee, 2 course served lunch, delegate details, structured networking throughout the event, follow up correspondence)
Contact Sean Humby - sean@business-network.co.uk or call 01981 540708
Speaker: Supporting Bristol Business Network charity